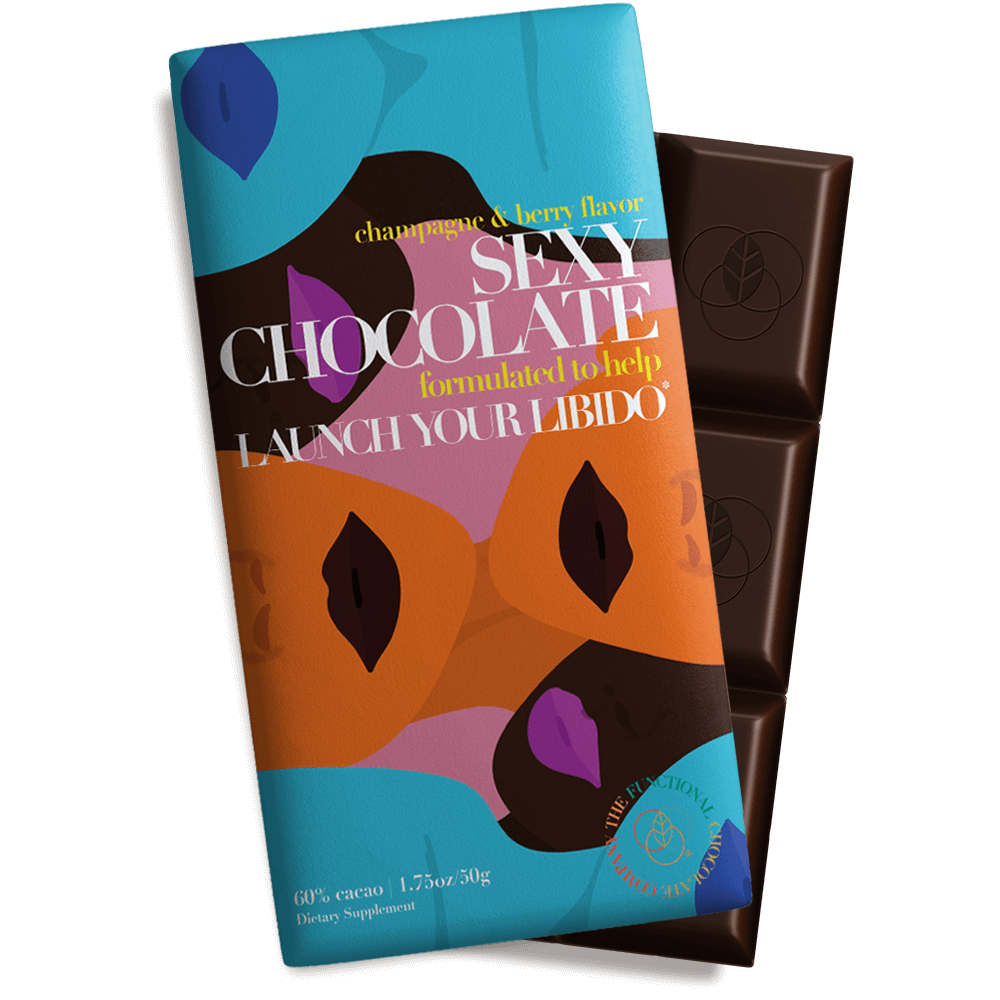 Sexy Chocolate
Natural Champagne & Berry Flavor | 60% Cacao
When you are liberated, you feel free and lost in the moment. All over the place in the best way. Sexy Chocolate™ releases inhibition and unleashes sensuality by pairing a carefully selected blend of botanicals, vitamins, and amino acids with patented LibiFem® (a natural fenugreek extract), clinically shown to help promote feelings of intimacy, healthy female desire and experience.
Pop open this Champagne and Berry bar to enjoy the sweet taste of healthy desire. 
*Libifem® is a registered trademark of Gencor.
Proprietary Libido Blend

LibiFem® Fenugreek Extract, Damiana Extract (Turnera diffusa), Tribulus Terrestris, Maca Root Extract (Lepidium meyenii), PANMOL B-Complex® US150, L-Arginine, Zinc Gluconate, Ferrous Fumarate.
A proprietary blend in a base of 60% Cacao Dark Chocolate.

Servings: 3

Serv. size: 2 squares (16.66g)